eGro set out do a Ghana pilot in the summer of 2016, the objectiv was to figure out if we had found the right country and the right partners.
In early spring 2016 we did a pre-feasibility study of Ghana, Nepal and Uruguay. Basically we needed to find out if our assumptions about farming in emerging markets could be validated when put to the test.
There were a number of strategically positive reasons why we chose to work in Ghana.
Language & culture, internet penetration, infrastructure, and educational level are just some of them. Our first was climate and weather, soil and local needs. Could we make a difference with our new approach?
Once we had validated all the relevant information from the Copenhagen office and given ourselves the green light, we started searching for the network of people that would help us build a subsidiary of eGro in Ghana. 
Today, June 2018, we have 13 employees in Ghana; an agronomist, a project manager, a freelancer, eight field officers and one nursery caretaker, and a storage manager.
The core of the pilot project in 2016 started with a proof of concept - to prove that we could manage complex operations in the bush of Africa. One thing is logistics and language, another is local chieftaincy culture and customs.
We set out to verify that we are able to scale the education of local farmers by using digital media. Essentially we rented a video projector and brought it to three villages situated within a five km. area. In two days, we managed to visit all the chiefs, we showed the people living in the villages videos of agriculture and we presented them with inspiration and ideas about how agriculture could and possibly should be done in the future.
The reception was incredible! An early morning we recorded the first educational workshop in the Mbatinga community and then at night, we showed the video in another village; Mahakpe. The farmers that watched their peers on the screen and heard them explain what they had learned, were able to go out and do the same work, but twice as fast, and without any knowledge inputs from us. They didn't need guidance nor directions from our agronomist or project manager, they did their own labour distribution in the fields, brought their own tools and took their own work breaks when needed.
We knew we were on to something here!
Eventually, we managed to recruit sixteen farmers to become our producers in three communities. Today in 2017, there are a total of fifty-two farmers in eight communities involved. We have been ploughing their fields with our investment and the farmers have been working with our methods. We learned more than a few good things about the realities on the ground in Ghana, not everything was a piece of cake!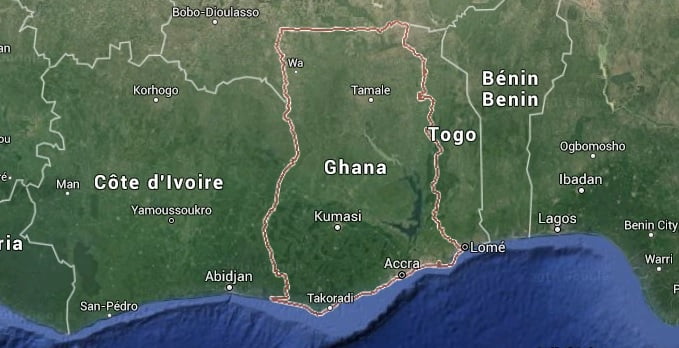 What is eGro's objective?
eGro's work in Ghana is about building our first forest design! 
The objective is to prove our concept and make a proof of business. On three hectares of land we are planting 2000 trees; 1000 Acacia trees and other local forest species along with 1000 domestic fruiting species like avocados and mangoes. These trees, will protect the land and allow the local farmers to produce one hectare of cash crops below the trees. The cash crops of this year will be chilies and we will have our first harvest already in October 2016!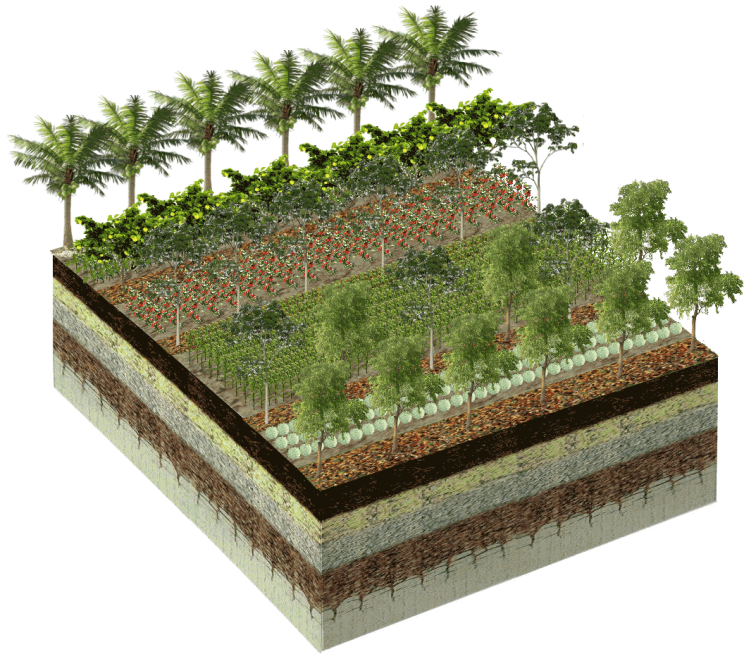 For our pilot project, we are collaborating with a local sub-chief or "Kunkoona". He is a big landowner and he is the one who offered us three hectares of land. Furthermore, fifteen neighboring farmers from the two communities Alfayile and Mahakpe, will also be involved in this project.
The Kunkoona lives in the Mbatinga community. He is our most reliable resource of access to local social power structures and other farmers. He is what we call a model farmer.
Finding local communities 
In June, Mubarak and MacCarthy, two of eGro's local agricultural entrepreneurs, went to visit four communities that were pointed out to them as being the most innovative in the region. They qualified each community and reported back to the Copenhagen office. We started planning the deployment of a forest system with a chili farm under the protection of trees.
The innovative communities where pointed out to us, by government agricultural extension officer as particularly adaptive to new technologies for various reasons. Some have model farmers, that have managed to implement, others have good water resources, and some are very entrepreneurial. 
We used our Opportunity Assessment before deciding to start in Ghana. One of the factors considered here, is a geopolitical assessment. Ghana is the most politically stable county i Africa, having no conflict in its' history since the independence from the British Empire in 1957. As such, we chose Ghana for strategic reasons, with the ambition to spread our model to other countries in the near future.