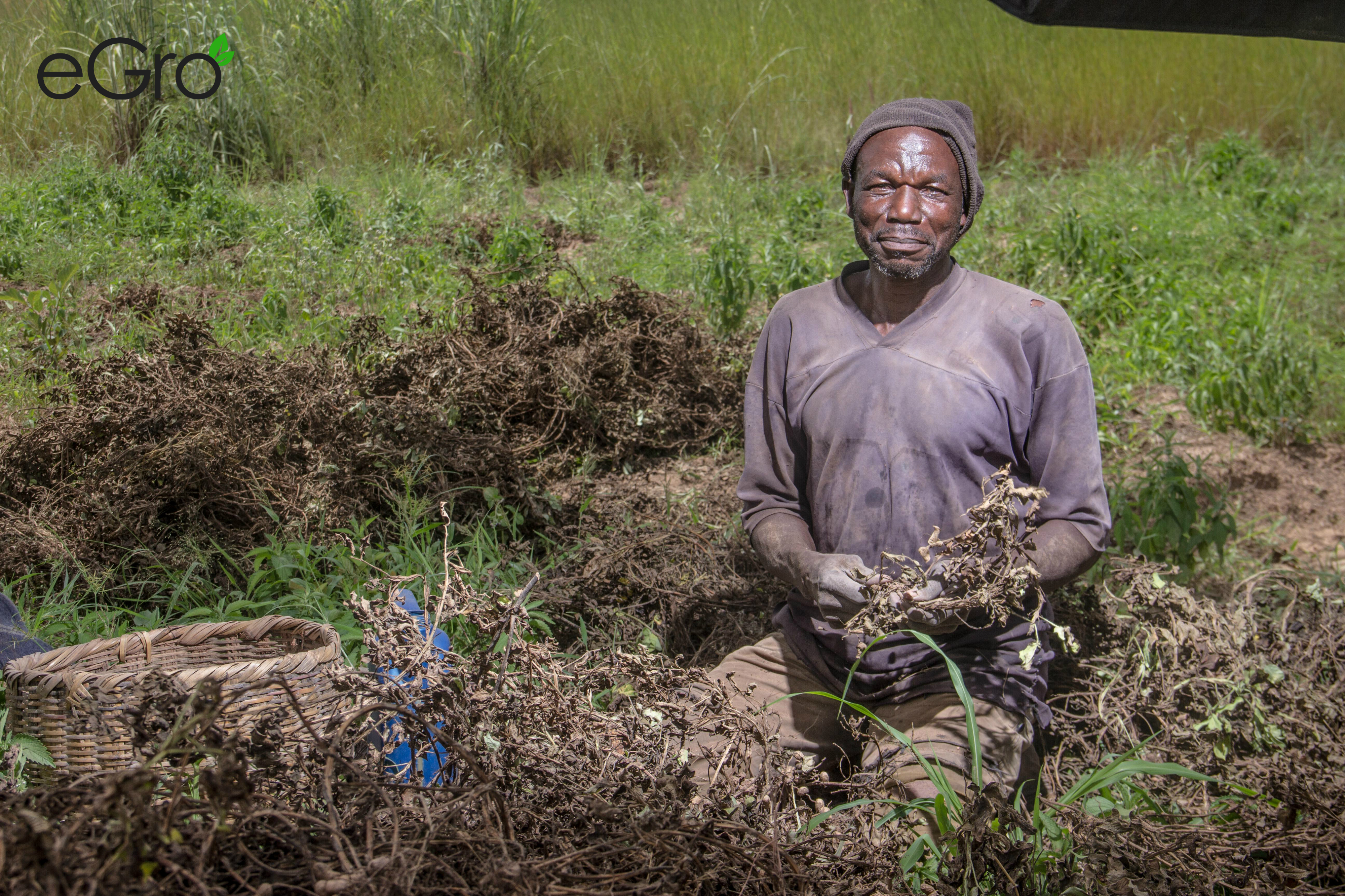 Now there is less than 1 week until we finish this year's harvest of our main crop - peanuts. This means we are now approaching the end of a long season, but by no means that our job is done once we have secured the harvest and protected it from the weather elements.
Currently, we have 52 farmers in Ghana on each their small plot of land, spread out over a large area. The farmers live in 8 different communities. Some of them with electricity, some of them with a ventilated tank as toilet facilities. Other with no electricity and no toilet facilities, but that of going into nature and carefully watching one's steps. It's a different world from our own.
Last year, we proved that we could educate farmers and their families on our methods on a mass-scale by replacing the schooling system with digital media. We educated the communities with a projector, that we set up against the white wall of the local mosque.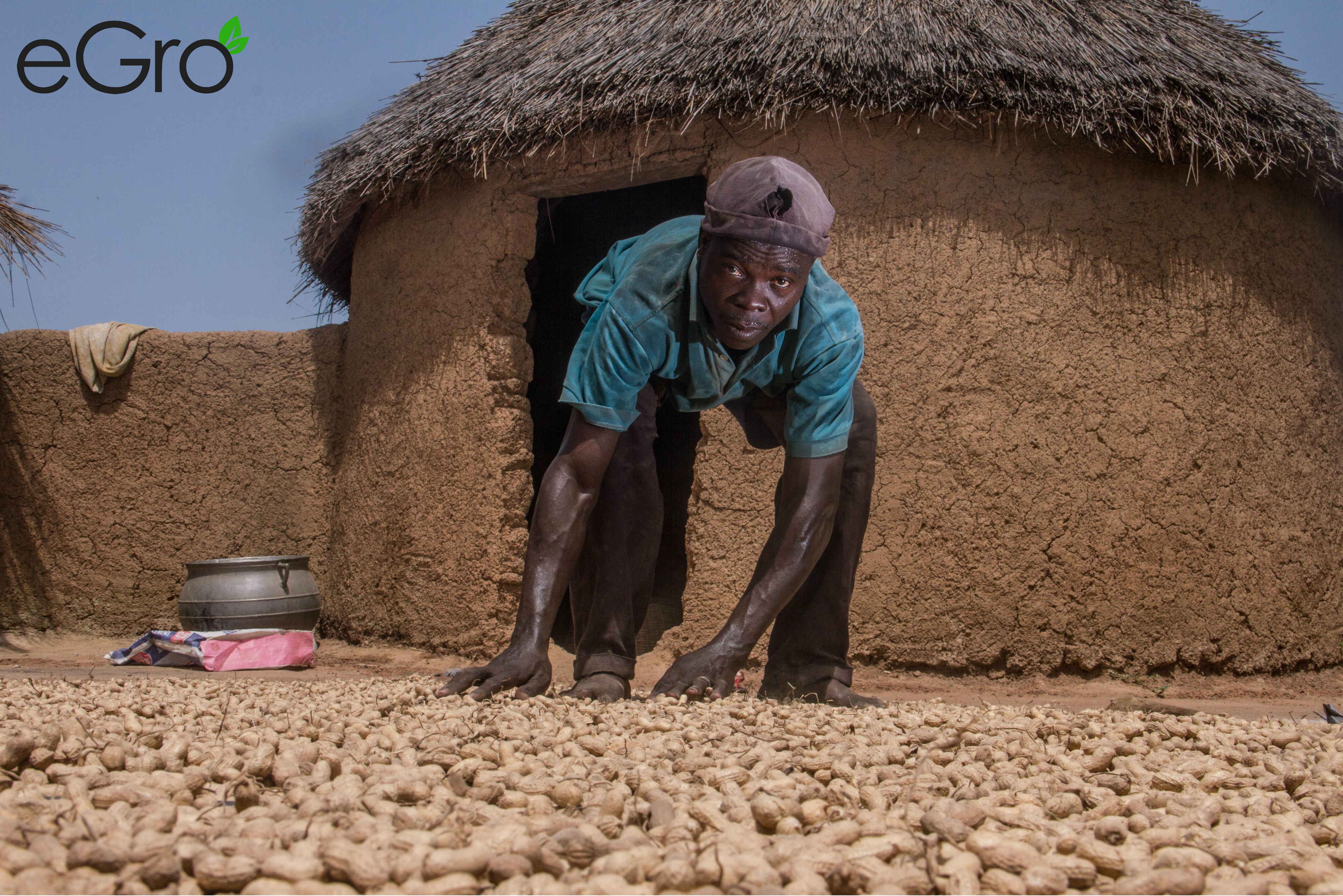 This year we have already learned more than we thought we could. This is probably due to a higher complexity than expected and it means, that we will be going into the rest of the season with high hopes, but a humble mindset and not let ourselves be disappointed with the outcome. For the time coming, we expect to be able to study the methods that the local farmers are currently using while figuring out how to optimize it to fit the European food standards.
We have to make sure that the peanuts the farmers are producing are safe to eat in the high-end market. If we cannot produce high-quality and sell it at high-end markets at a decent price, then it simply isn't financially feasible to invest effort and money in developing these Ghanaian farmers to become our producers.
These farmers have never exported before. They only sell on the market in their local villages on thursdays, if they have produced  a harvest  too big for themselves to consume. To reach the market, they have to carry their products on their heads for 12 km.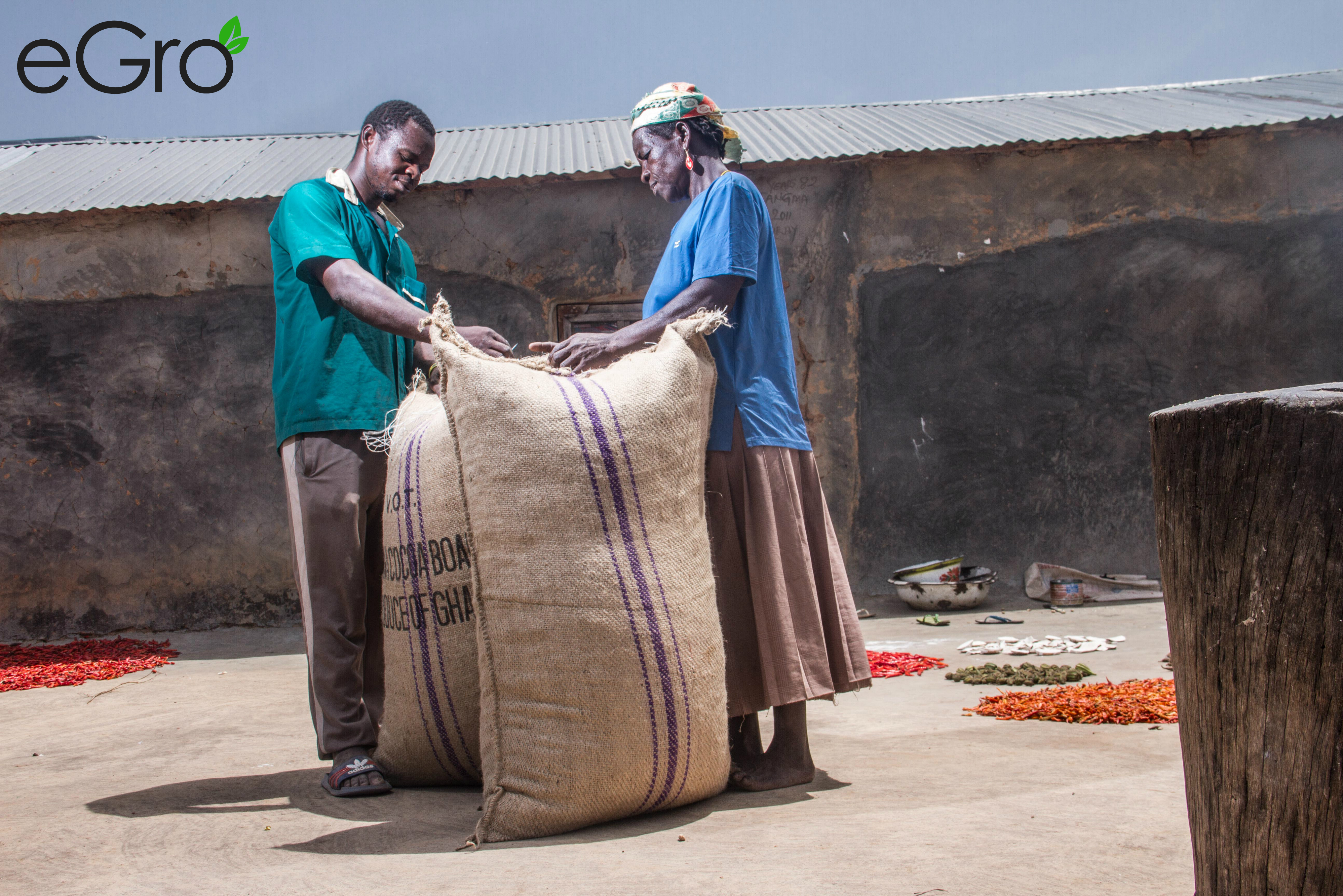 We still have a lot of learning ahead of us, to understand all the steps of working with Ghanaian farmers and their communities, before we can be completely reliable in our operational procedures. Meanwhile, we have to at least triple our production areas every year, as well as optimize on the productivity and quality assurance of the farmers, to turn eGro into a profitable and scalable impact business.
In 2 months we will be a lot wiser and we will have hundreds of kilos of healthy peanuts to sell on the Western market. With encouragement and investment from potential customers and partners, we will be able to continue to expand our climate business next year.