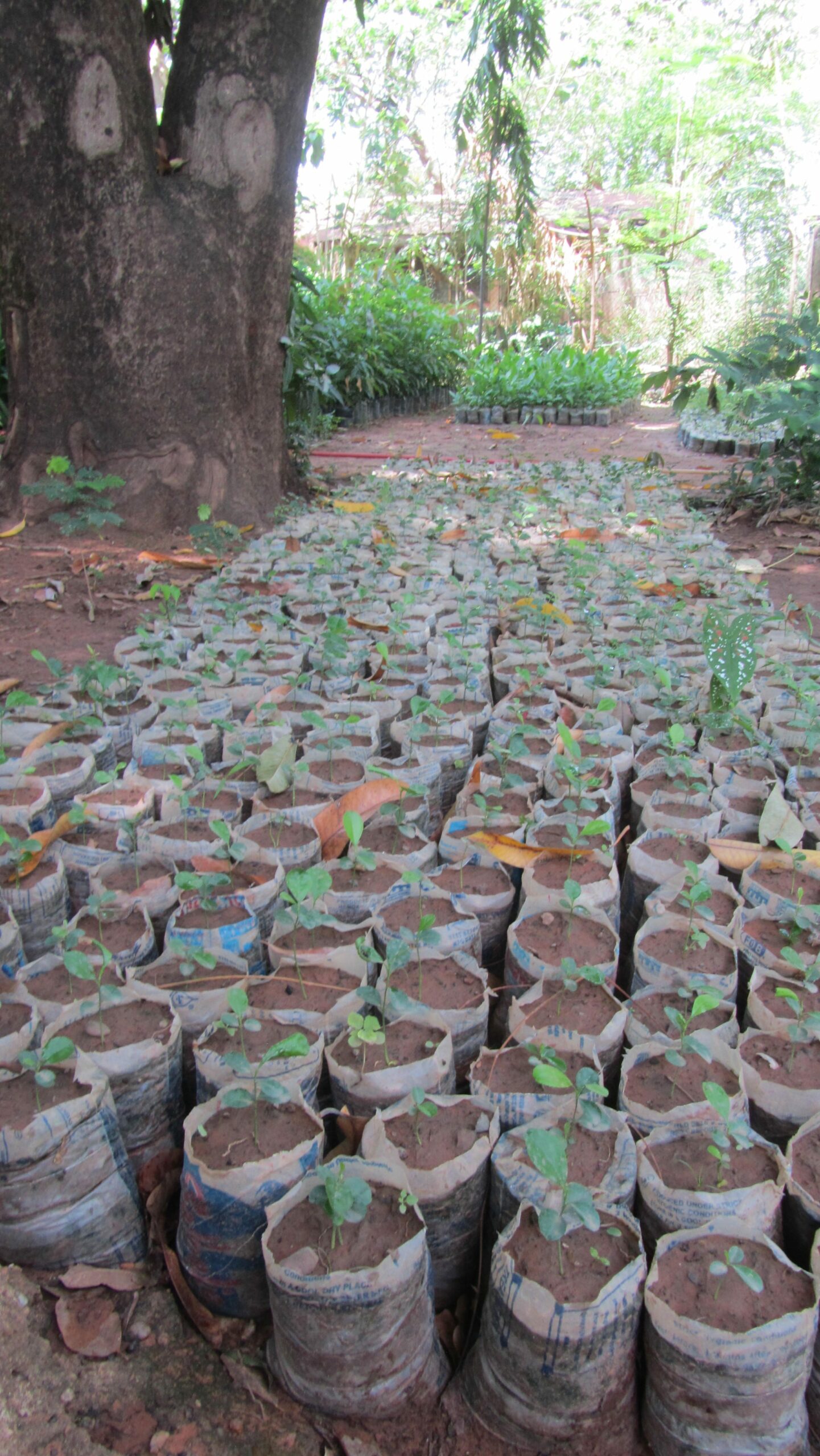 eGro's work in Ghana was about building our first forest design.  It takes a while to build a forest, so they are still growing.

The overall objective is of course to prove permanent agriculture as a concept on commercial terms. And then make a proof of business on large scale with this method.
It will change the face of the planet, once this has been achieved. From dry lands into green forests.
Finding local communities 
In June, Mubarak and MacCarthy, two  local social entrepreneurs in the city of Tamale in Northern Ghana, went to visit four separate innovative farming communities on the Yendi road. They were pointed out by a local government extension officer.
They investigated each community for opportunity and reported back to eGro in the Copenhagen office via Skype.
We then started planning the deployment of a forest system, debating different crop species, and also how to interact with the locals.
It ended up being 16 small separate one acre farms in 3 villages. Mubarak chose a one acre model so that all farmers could be engaged, not only the big land owners, but even the poorest families could be part of production.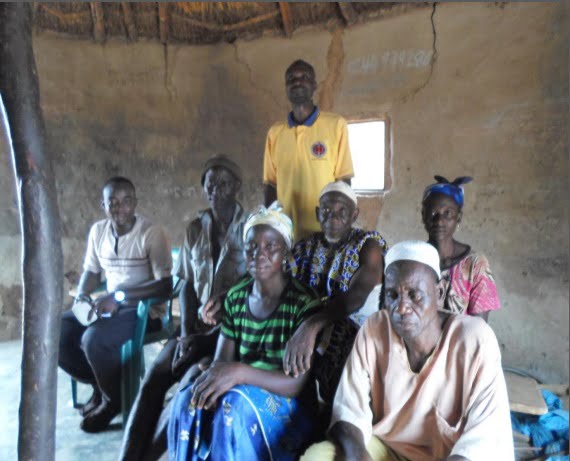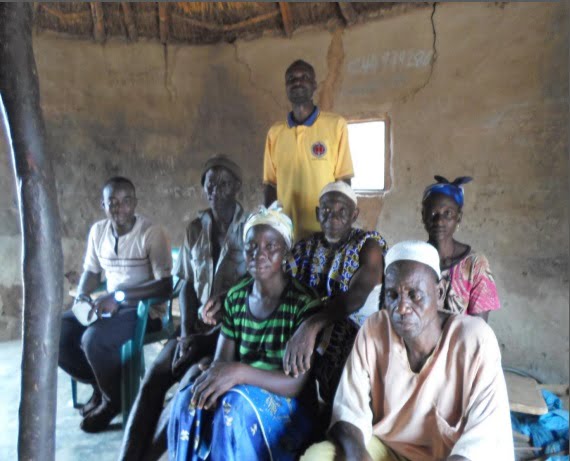 The Kunkoona is the nice elderly man in the picture on the second row sitting casually with his hands on the shoulders of the woman.
For our pilot project, we are collaborating with local subsistence farmers. They are running family farms and they are not commercial.
We intend to give them access to market, and seeds and seedlings of single varieties so they can produce the same crop, and thus build a large volume together for export.
Our first local innovative farmers is the sub-chief or "Kunkoo na". He is a local "big" landowner with 5 fields for growing crops to feed his family. He had been involved with many projects before, but none on commerical terms. He was the one who offered us the first land and introduced us to the neighbouring villages and his own friends and family to farm.
We tried to recruit 5 farmers in each of the three communities where we were introduced. In total fifteen neighboring farmers other than Mba Kunkoo na. These others came from the two communities Alfayile and Mahakpe only a walk away in the bush.
The Mba Kunkoona as featured above lives in the Mbatinga community. He is our most reliable resource of access to local social power structures and other farmers. He is what we call a "model farmer". Other follow his lead. He also turned out to be our most productive farmer in many respects, in both 2017 and 2018 he is our main produced, 50% ahead of our number 2 farmer. He is living up to his reputation of being innovative, with a smile on his face, hard working and cracking jokes all day long.
 First Test Crop in 2016 - Chilies

On these lands in three different villages, we managed to test a few different ways of germinating the same variety of seeds, not all of it was intentional as is often the case with innovation.
1,5 total hectares of land spread out in 19 individual fields. As we started working with 16 families and had 3 demo sites, one for each productive village. We only had 60 days of the rainy season left and decided on testing Chilies of the Cayenne variety.
We also decided on planting 4000 trees; that would be nursed either in our own nursery facilities or by a supplier. 1000 mango, acacia, cashew and the european yellow lemon. Along with other random local forest species like neem and moringa.
These later trees would protect the land and allow the local farmers to produce one hectare of cash crops below the trees. That was at least the idea, before hitting trouble in 2017.