The eGro Project in Ghana is about building food producing forests.
We have started building agroforestry systems designed especially for the Northern parts of Ghana. Amongst other communities, we have build our first forest design in a community called Mbatinga, which means Father-Land.
The objective with the Ghana Project is to make a proof of business.
So far, we have planted Cashew, Mango and Acacia trees. All local forest species, domestic fruiting species and we are also running a business with peanuts as a cash crop in approximately 125 acres of the dry land of Northern Ghana.
Finding local communities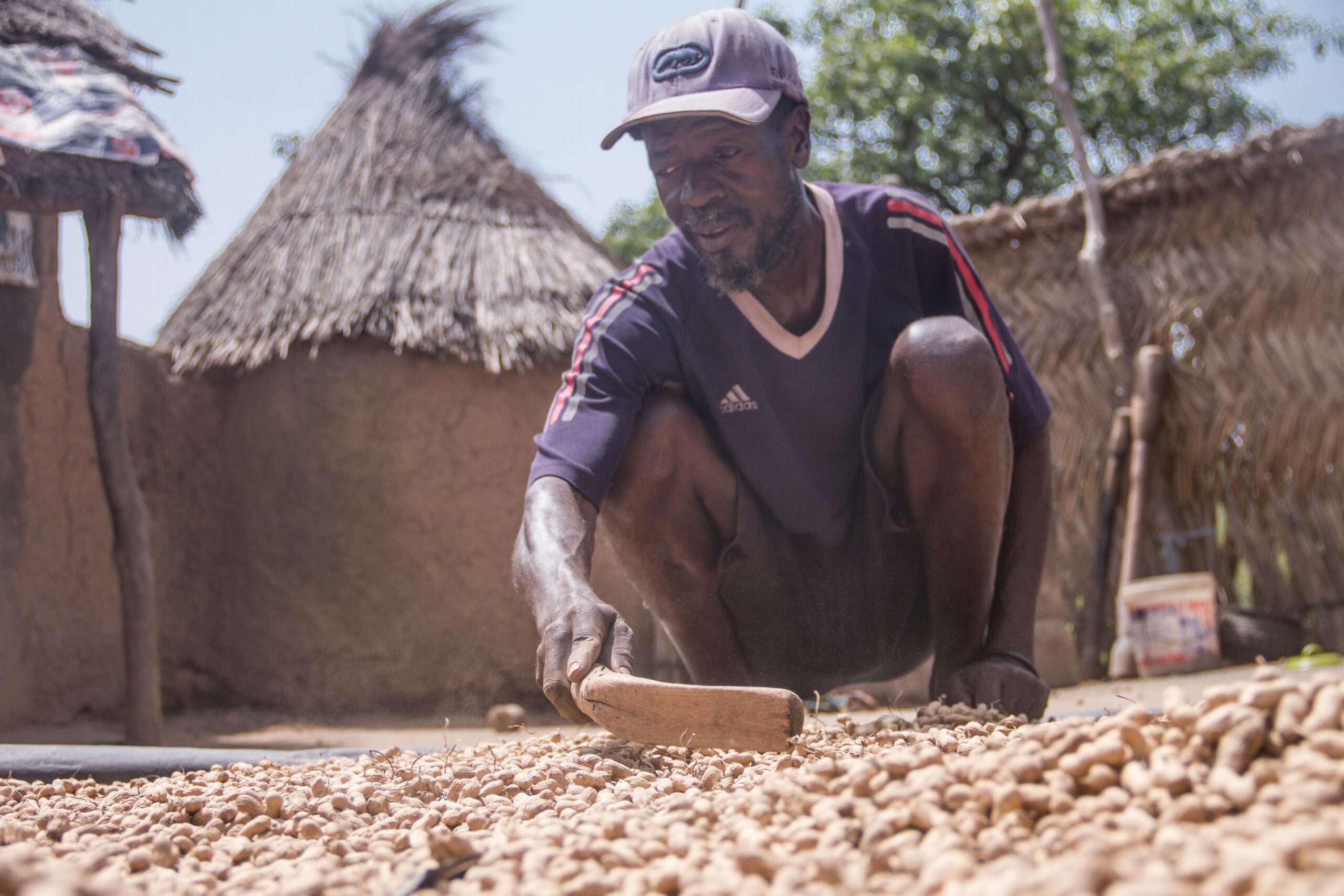 Mubarak and Ibrahim are local agricultural entrepreneurs and part of eGro's Ghana team. They have been visiting several communities in different parts of Ghana.
Four communities where pointed out as particularly innovative and Ghanaian governmental agricultural officers assisted in this process. They where able to specify the communities particularly adaptive to new technologies, the more entrepreneurial ones and those with model farmers and good water resources.
This year, we chose to work with the four communities; Mbatinga, Kuluguduli, Alfayile and Mahakpte. Since then, we have been planning and executing the deployment of specifically adjusted forest systems for the innovative communities and setup the supporting facilities.
Our 3 hectares of land are located in Mbatinga, in Kulugoduli we have set up a plant nursery and in Alfayile and Mahakpe we focus on training and farming.
Who are the local farmers?
In this picture you can see the Kunkoona, who is the nice little elderly man sitting casually with his hands on the shoulders of this wife.
Our project in Ghana requires close collaboration with the local farmers of the different communities. Among others, we have been in connection with a local sub-chief or "Kunkoona" from the Mbatinga community.
This Kunkoona is a "big" farmer and he is the one who promised us the first 3 hactares of land to start building forests.
He is a very reliable resource of access to local social power structures and other good farmers. On the ground 15 farmers from the neighbor communities Alfayile and Mahakpte are also working in collaboration with the Kunkoona.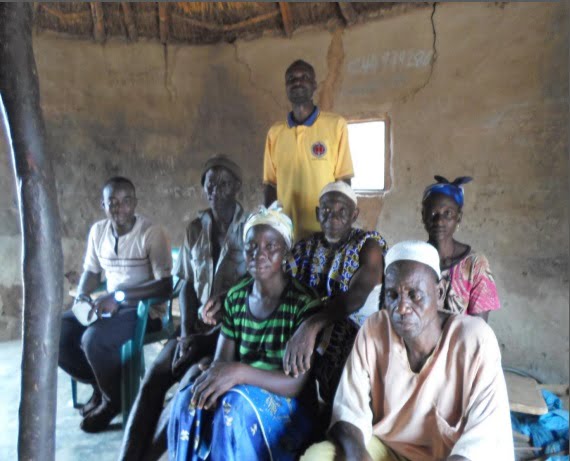 Through our studies in West Africa, we did an "Opportunity Assessment" and build our own matrix for evaluating different countries.
The Matrix evaluates climate, cultural ability, technical design, financial opportunity and the geopolitical situation, we identified Ghana as having a high likelihood of success with our business model.